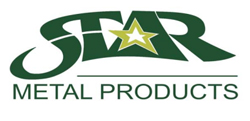 Star Metal Products is an ISO Registered manufacturer of complex machined components and products for diverse industrial market sectors. Highly recognized as a leader in the cold-forming industry, Star Metal Products has expanded its machining capabilities to include products for aerospace, military, medical, electrical, automotive and other precision machining industries.
Since our founding in 1947, Star Metal Products has developed loyal and lasting relationships with our valued customers. As of 2013, that includes over 800 companies throughout 28 countries. We are committed to maintaining our leadership in cold forming machine replacement parts/tooling and will continue to provide unparalleled quality, exceptional technological innovation, and highly responsive customer service. Star's vast experience, competitive fair market pricing and sterling reputation for quality in complex, cutting edge machining has positioned Star Metal Products as a primary player in the "make to print" market.
Star Metal employs precise controls and computerized automation throughout the entire manufacturing process. Our jobs are programmed using state of the art CAD/CAM software systems creating consistent quality products in a "just-in-time" manufacturing world. Star's exceptional customer service and expediting team tracks orders through MRP scheduling to meet today's ever changing delivery requirements. Since we employ "continuous product inspection" from start to finish, Star Metal Products maintain a track record of exceptionally high quality, resulting in dimensional accuracy, product conformity, but most importantly, customer satisfaction.